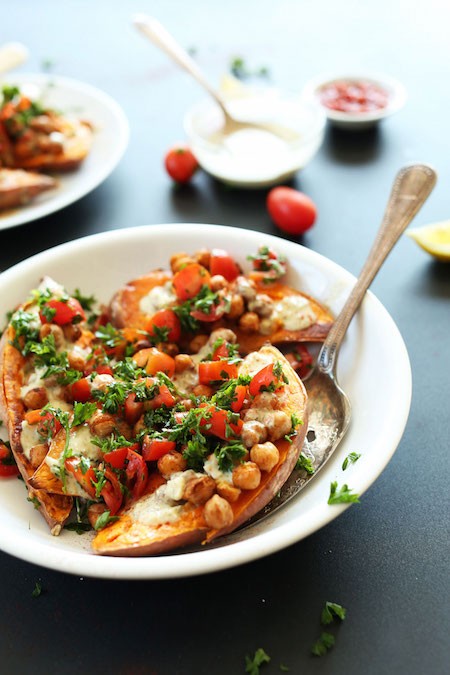 1. Mediterranean Baked Sweet Potatoes
This recipe looks divine!
2. Spicy Orange Tofu and Peppers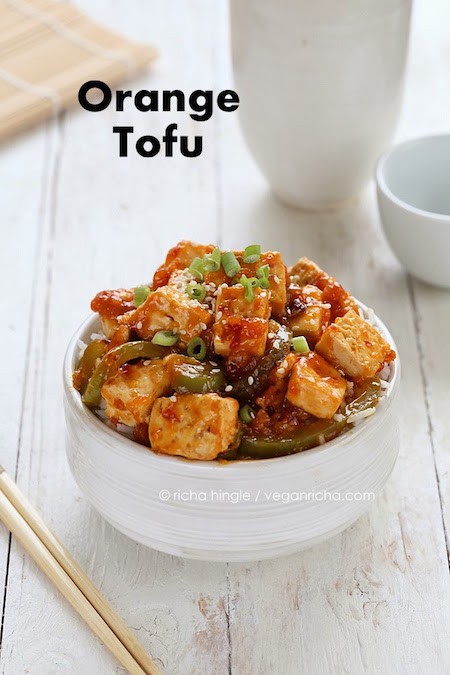 Ready in 20 minutes!
3. Very Veggie Thin Crust Pizza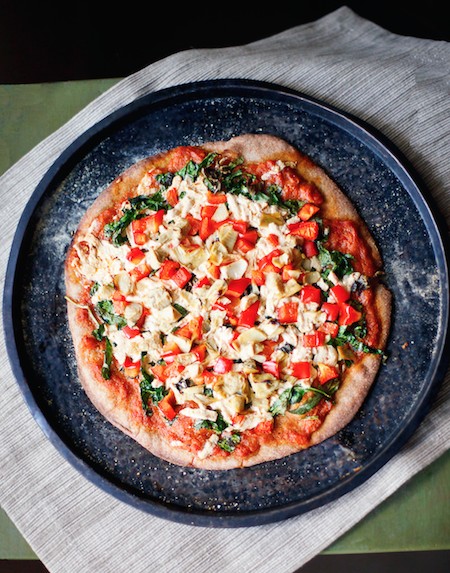 Cut the prep time by using a store-bought crust!
4. 30-Minute Coconut Curry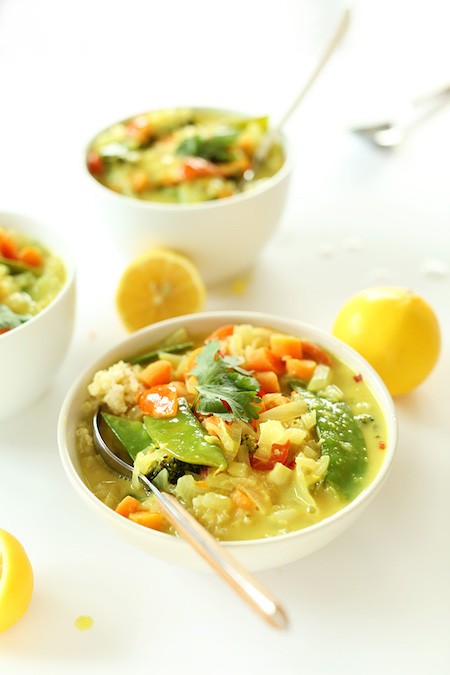 Quick and delicious!
5. Italian Tempeh & Sweet Pepper Pasta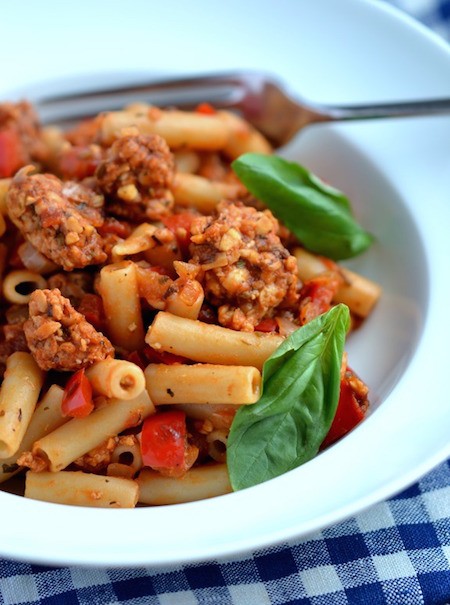 Yum!
6. Jackfruit Asada Street Tacos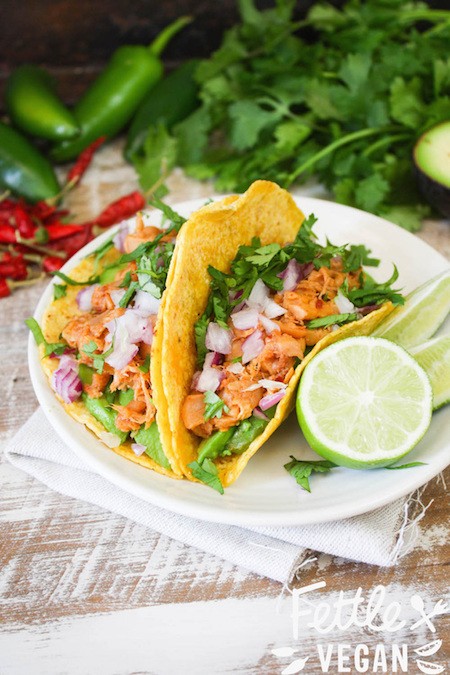 Yes, please!
7. Pumpkin Sage Pasta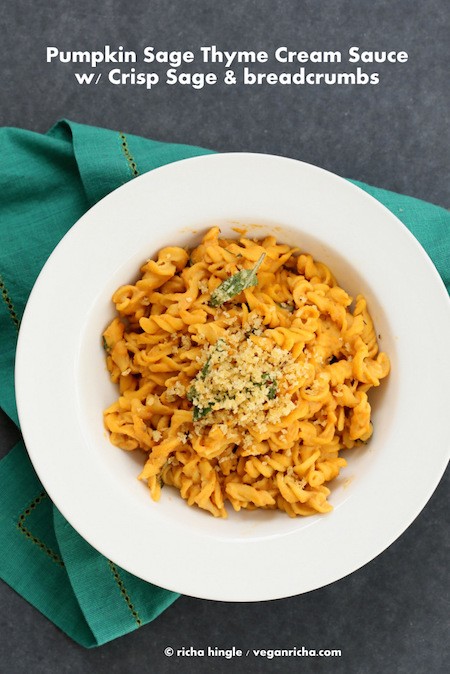 With pumpkin cream sauce and crispy sage!